Membership in the Fairfield-Suisun Chamber of Commerce is a direct investment in our work and into the community. Your investment goes towards advocacy, economic development, workforce development, and community engagement.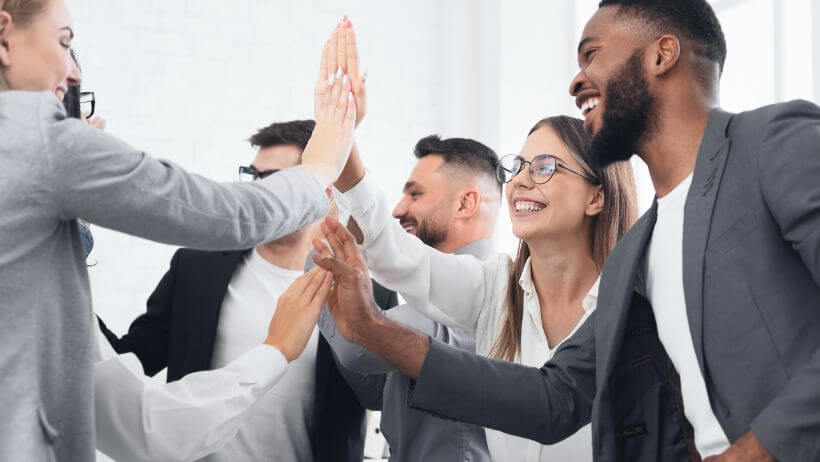 Exclusive Customer Referral Service
FREE Shredding During our Hosted Community Shred Day event on April 15th, 2023 from 9 AM to 12 PM. Bring all of those important classified documents that you have needed to destroy for years all included in your membership with the Chamber of Commerce!
Member to Member Deals and List Job Postings
Complimentary access to Chamber mixers! Chamber mixers are networking events where principles in the local business community can meet your and your business in person to put a face and personal touch to who they are supporting within our community. This is a great way to get your name, brand and overall interest out to our local business community.
Displayed business cards and advertising in Chamber lobby
One annual hot-sheet (dedicated email) and monthly flyer promotions
Knowledge on how to Vote on measures that are business centric. The Chamber goes out and vets measures and propositions so you do not have to do the work yourself. We will provide you a list of these measures and propositions sharing with you how best to vote for them with reasons as to why we have taken this approach!
Includes Business Level Membership Benefits
Name recognition on Chamber website
Electronic lobby ad
Fee waived for hosting a Mixer
Event name recognition and VIP seating at all Chamber events
Annual Event credit of $250 redeemable at Chamber's Golf Classic, Black & White Ball, or Wine, Food & Brew
All benefits of Citation Investor Sponsorship PLUS annual event credit of $1,000 redeemable at at Chamber's Golf Classic, Black & White Ball, or Wine, Food & Brew
Priority access to Chamber room rentals at no additional charge
Exclusive membership opportunity for the Travis Regional Armed Forces Committee (TRAFC)
Community Stewardship
All benefits of Diamond Investor Sponsorship PLUS annual event credit of $1,200 redeemable at at Chamber's Golf Classic, Black & White Ball, or Wine, Food & Brew
Special recognition at the Wine, Food, & Brew
Community Stewardship
All benefits of Director Investor Sponsorship PLUS annual event credit of $1,500 redeemable at at Chamber's Golf Classic, Black & White Ball, or Wine, Food & Brew
Magnetic Lobby Wall Advertisement
Advertisement on the Chamber website (Homepage)
Special recognition at the Black & White Ball
Community Stewardship
All benefits of President Investor Sponsorship PLUS annual event credit of $1,800 redeemable at at Chamber's Golf Classic, Black & White Ball, or Wine, Food & Brew
Company logo displayed on the quarterly magazine