Membership in the Fairfield-Suisun Chamber of Commerce is a direct investment in our work and into the community. Your investment goes towards advocacy, economic development, workforce development, and community engagement.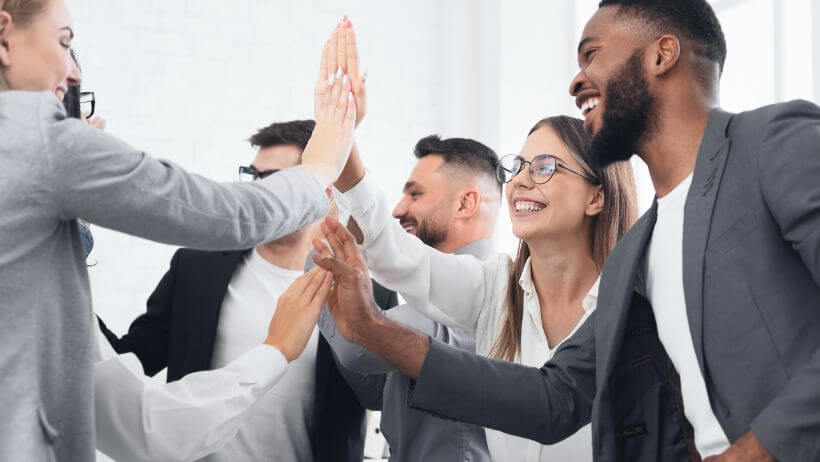 Exclusive Customer Referral Service
Full directory listing on website w/ hyperlink to business website and social media sites
KUIC Announcements and Ribbon Cutting during your first month of membership
Member to Member Deals and List Job Postings
Complimentary access to Chamber mixers (excluding joint-mixers)
New member table at mixer
Displayed business cards and advertising in Chamber lobby
Access to Chamber room rentals at discounted price
One annual hot-sheet (dedicated email) and monthly flyer promotions
Includes Business Level Membership Benefits
Name recognition on Chamber website
Electronic lobby ad
Fee waived for hosting a Mixer
Event name recognition and VIP seating at all Chamber events
Annual Event credit of $250 redeemable at Chamber's Golf Classic, Black & White Ball, Wine, Food & Brew, or Annual Holiday Party.
All benefits of Citation Investor Sponsorship PLUS annual event credit of $1,000 redeemable at at Chamber's Golf Classic, Black & White Ball, Wine, Food & Brew, or Annual Holiday Party
Priority access to Chamber room rentals at no additional charge
Exclusive membership opportunity for the Travis Regional Armed Forces Committee (TRAFC)
Community Stewardship
All benefits of Diamond Investor Sponsorship PLUS annual event credit of $1,200 redeemable at at Chamber's Golf Classic, Black & White Ball, Wine, Food & Brew, or Annual Holiday Party
Special recognition at the Wine, Food, & Brew
Community Stewardship
All benefits of Director Investor Sponsorship PLUS annual event credit of $1,500 redeemable at at Chamber's Golf Classic, Black & White Ball, Wine, Food & Brew, or Annual Holiday Party
Magnetic Lobby Wall Advertisement
Advertisement on the Chamber website (Homepage)
Special recognition at the Black & White Ball
Community Stewardship
All benefits of President Investor Sponsorship PLUS annual event credit of $1,800 redeemable at at Chamber's Golf Classic, Black & White Ball, Wine, Food & Brew, or Annual Holiday Party
Company logo displayed on the quarterly magazine